World Extreme Cagefighting Urijah Faber vs. Jens Pulver
Current #1-ranked featherweight in the world and WEC™ Champion "The California Kid," Urijah Faber looks to defend his title from former UFC® Lightweight Champion, Jens "Lil Evil" Pulver. Don't miss it, Sunday, June 1st, live on VERSUS from the Arco Arena in Sacramento, CA.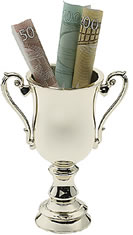 Overall a great night of fights. My post fight night awards for UFC 84:
Kick A$$ Fight: Penn vs Sherk
Kick A$$ Fighter: Penn
Kick A$$ Knockout: Silva
Kick A$$ Submission: Palhares
Kick A$$ Ass: Edith
My UFC 84 fight prediction record: 5-4
My UFC 84 fight betting record 1-2
Starting MMA Betting Bankroll: $28.00
Ending MMA Betting Bankroll: $11.09
Bad first night of betting on mma for me. But I only lost $16.81, so I won't be eating out of the dumpster anytime too soon hopefully. One thing for sure, I'll be searching the net for mma betting advice over the next few weeks to try and increase my mma betting bankroll.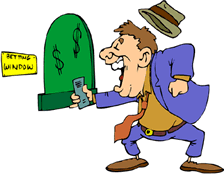 I didn't get my picks logged for the UFC Fantasy pick'em, but I did place some UFC 84 bets over at the Bodog Life.com Sports Books. I waited too long to transfer more mula to my account (too much Guitar Hero today), so I only had $28 and some change to work with.
I decided to bet the house and placed the following bets:
BJ Penn over Sean Sherk - Bet $8.01 to win $3.08
Tito Ortiz over Lyoto Machida - Bet $10.00 to win $15.00
Keith Jardine over Wanderlei Silva - Bet $10.00 to win $15.00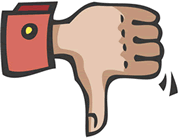 Hmmm... after logging my picks over at the UFC Fantasy sight, it now appears my picks were not logged. I think there may be an issue with Firefox and the UFC sites. I had to use Explorer for UFC on Demand, so that may be it. Oh well, I guess I'll need to watch that next time and get the kickassmma.com UFC Fantasy League setup.
I did get the Pay Per View ordered and had a chance to place my UFC bets at Bodog Life Sports Book.
Check out my fight commentary and random fight thoughts for UFC 84 when the PPV starts at 9:30 pm EST.
UFC Fight Predictions, Analysis, Fantasy & Betting

These fight predictions for UFC 84 Ill Will from Las Vegas, NV have been logged by me (username: kickassfighter) over at the free UFC Fantasy League and I will be using my analysis and predictions here to place some bets over at the Bodog Life Online Sports Book.
Sean Sherk vs. BJ Penn
My fight analysis:
BJ Penn Fights Sean Sherk at UFC 84
After a year long war of words between UFC Lightweight Champion BJ "The Prodigy" Penn and former champ Sean "The Muscle Shark" Sherk, they'll finally square of in the Octagon on May 24 at UFC 84 Ill Will. It's time for the talking to stop and the fighting to begin. This match will determine the undisputed king of the 155-lb. division.
MMA Bettors Love Bodog Life Sportsbook
Bodog Life (formerly Bodog) is certainly one sportsbook that has a reputation within the mixed martial arts community. After all, founder and former owner of Bodog Life, billionaire Calvin Ayre, liked the sport so much he decided to start his own mixed martial arts promotion and organization, Bodog Fight. The Bodog Fight venture hasn't experienced the huge success that Bodog.com or BodogLife.com has, but it has introduced MMA fans and bettors to Bodog Life's Online Sportsbook, which is the place to bet on MMA and UFC fights.
BodogLife Sports Book Overview
Bodog is one of the biggest sportsbooks out there and offers bets on virtually any mainstream sporting event or game. Luckily, one can still easily find the MMA section upon entering the site by going to "sports" on the menu bar and clicking on "mixed martial arts" on the left hand side. If one wants to bet on anything they simply setup an account which is easily found by the ad at the top practically begging people to signup.
Midwest Cage Championship 13 Contenders results and photos:
Richard Blake v Rakeem Hedrington - Hedrington Unanimous Judges Decision
Chad Zurfuh v Alex Harper - Harper Rd 2 (1:08) Triangle Choke
Jacob Ritchie v Will Shutt - Shutt Rd 1 (1:08) Strikes
Nick Walker v TJ O'Brien - O'Brien Rd 1 (2:03) Triangle Choke
Chuck Rainey v Ronnie Britt - Britt Rd 2 (4:07) Guillotine
Doug Onstot v Josh Christenson - Christenson Rd 1 (2:39) Dr. stoppage
Jake Brown v Paul Bird - Bird Rd 1 (3:40) Arm bar