Bad Boy Shorts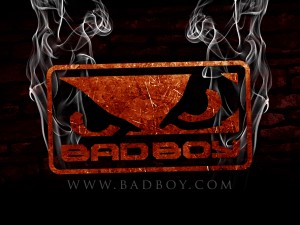 Having sponsored a number of the world's top athletes, Bad Boy shorts are already becoming a household name in MMA. Superstars such as Maricio "Shogun" Rua, and the undefeated Lyoto Machida fight under the Bad Boy name and have endorsed their line of Bad Boy Vale Tudo Shorts. Buy Bad Boy shorts online today!
Purchase Popular Bad Boy Shorts at MMA Warehouse
As the leading online retailer of  MMA gear, MMAWarehouse strives to bring you the most competitive prices, the largest product selection, and unmatched customer service. MMAwarehouse has an incredible selection of your favorite Bad Boy fight shorts. Find your style now!
More Info on Bad Boy's fight shorts
Bad Boy fight shorts originated in Brazil's Jiu Jitsu scene and have been around since the early nineties. The infamous Gracie Jiu Jitsu family were some of the first MMA athletes to endorse the Bad Boy product. Bad Boy shorts are growing in popularity among the MMA fighters and the fans who aspire to make it in the MMA world. Bad Boy has been praised a number of times for having a very stylish look and their "Bad Boy Eyes" logo is hugely popular around MMA world. Bad Boy fight shorts are designed with the fighters comfort and protection in mind. Bad Boy has adopted the latest performance product innovations to ensure the quality and durability of their line of MMA Shorts. These shorts are made of the highest quality nylon and polyester materials. Bad Boy shorts features include:
Polyester stretch panels on the sides and in-seam for full range of motion
Ballistic nylon stretch on the front and back for full range of motion
Reinforced velcro closure and ballistic nylon pull string
Not convinced yet? If you are still a little unsure about the bad boy line of MMA shorts, then read this Bad Boy fight shorts review.