Kimbo Slice TUF 10 Coach Revealed (Spoiler)
UFC Reveals Kimbo Slice Coach in Promo Video
I was watching episodes of UFC Unleashed on Spike TV Saturday afternoon in the lead up to UFC 101, when something caught my attention. The new extended The Ultimate Fighter 10 commercial. In this new video the UFC inexplicably reveals the widely debated Kimbo coach. At the :50 second mark of the video they show Kimbo Slice staring down his opponent from across the octagon, and in the background you can see Quinton 'Rampage' Jackson in his corner. See screen shots and video below.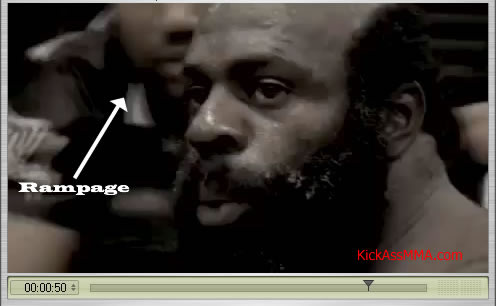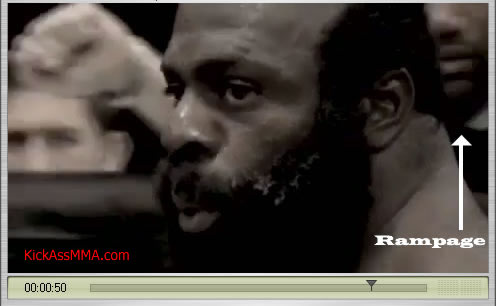 So, it appears Rampage Jackson is Kimbo Slice's TUF 10 coach. Hey Dana, you might want to have a talk with your video editors before the news gets out.
Buy Kimbo Slice gear now! Click on the t-shirt above.