Pierre, Fitch, Lesnar, Herring, Florian, Huerta
UFC comes to Minnesota for the first time ever and the card may turn out to be one of the best in UFC history. Headlined by the Welterweight Championship match between current champion George "Rush" St. Pierre and Jon Fitch, who's riding an 8 fight UFC win streak.
Also on the card, hometown favorites Brock Lesnar and Roger 'El Matador' Huerta take on Heath 'The Texas Crazy Horse' Herring and Kenny ' KenFlo' Florian respectively. And I'll be there to see it. I can't wait!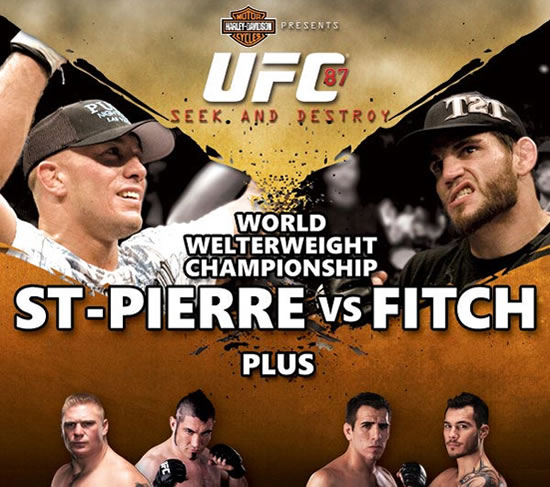 Look for me… Section Floor 6, Row 4, Seat 1
I'll be at UFC 87 tonight, so if you're watching on pay per view, look for me in row 4, seat 1.