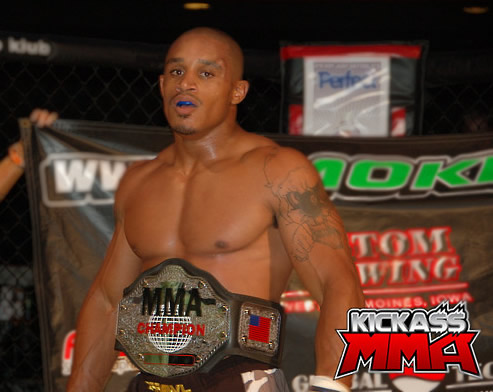 On August 28th of 2009, the Max Fights DM Ballroom Brawl rocked the historic Val Air Ballroom located in Des Moines, Iowa. With this being the first pro event for the MaxFightsDM sports promotion company, the fight card was stacked and the crowd was pumped. Key events of the Ballroom Brawl included the return of Brian "Smokin" Green, and of US olympic wrestler and two-time NCAA National Champion Ben Askren.
Below, you will find the Ballroom Brawl fight results, photos, and videos - all taken ringside! Not familiar with this MMA event? Click here to watch the Ballroom Brawl promo video!
MMA Photos from Max Fights 02 - Ballroom Brawl weigh ins. Don't miss a great night of fights on Friday, Aug 28.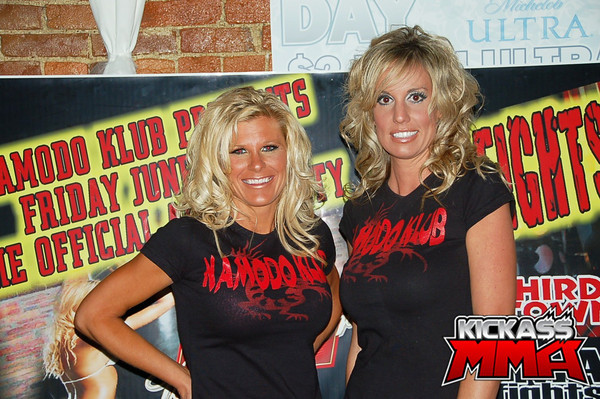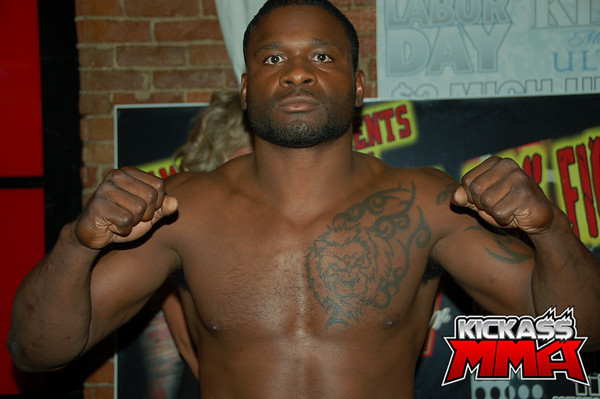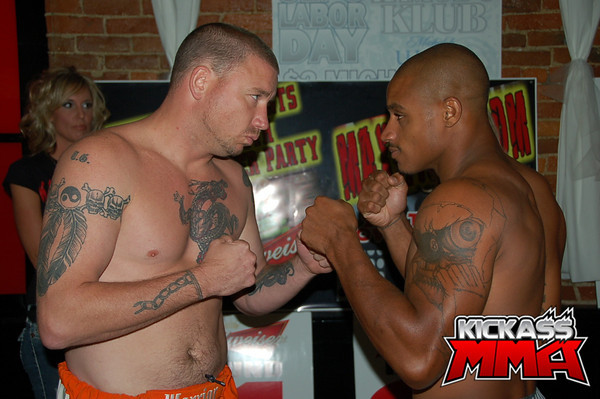 UFC Reveals Kimbo Slice Coach in Promo Video
I was watching episodes of UFC Unleashed on Spike TV Saturday afternoon in the lead up to UFC 101, when something caught my attention. The new extended The Ultimate Fighter 10 commercial. In this new video the UFC inexplicably reveals the widely debated Kimbo coach. At the :50 second mark of the video they show Kimbo Slice staring down his opponent from across the octagon, and in the background you can see Quinton 'Rampage' Jackson in his corner. See screen shots and video below.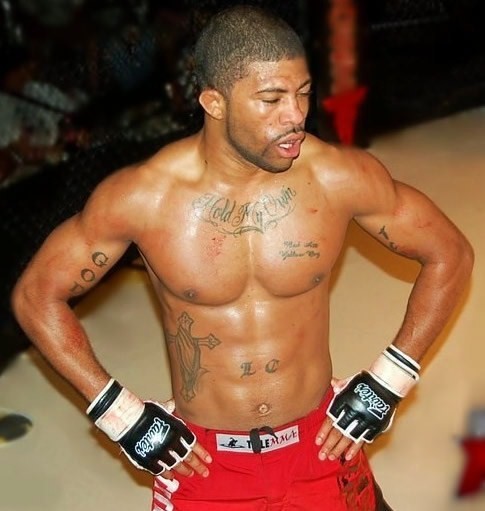 Are you an MMA fighter or fan who's interested in doing mixed martial arts training from home? Mixed martial arts is (just as it sounds) a mix of martial arts. Therefore, MMA training is made up of many powerful and professional martial art styles that will (no doubt) get you in the BEST shape of your life.
MMA Title Fight, U.S. Olympic Wrestler, & Champion Returns
Des Moines, IA - MaxFightsDM, Des Moines' most exciting professional MMA (Mixed Martial Arts) promotion, returns to the historic Val Air Ballroom on Friday, August 28 for MaxFightsDM Ballroom Brawl. The promotions second event features ten professional bouts.
The fight card is as follows:
1. Dennis Reed vs. Brian Green (middleweight)
2. Zach Patterson vs. Brad Floyd (bantamweight)
3. Matt Dominguez vs. Scott Kinzebach (lightweight)
4. Ryan Bruan vs. Ben Crowder (middleweight)
5. Jordan Wall vs. Justin Grizzard (super heavyweight)
6. Demetrious Richards vs. Dontrell Neal (light heavyweight)
7. Abel Trujillo vs. Ted Worthington (welterweight)
8. Kevin Barkdull vs. Chad Reiner (welterweight)
9. Ben Askren vs. Matt Delanoit (welterweight)
10. Jason Gilliam vs. Demi Deeds (welterweight championship)