Max Fights DM – Event 1 Results & MMA Photos
MMA Photos & Results from Max Fights Event #1
The first event for Max Fights DM was a huge success, with a raucous crowd packing the historic Val Air Ballroom in Des Moines on June 19, 2009. The mma fans in attendance had plenty to cheer about as the UFC, M1 & IFL vets, as well as all the other local and mid-west area talent, put on an excellent show. See the mma photos and results & browse through our mma clothing selection.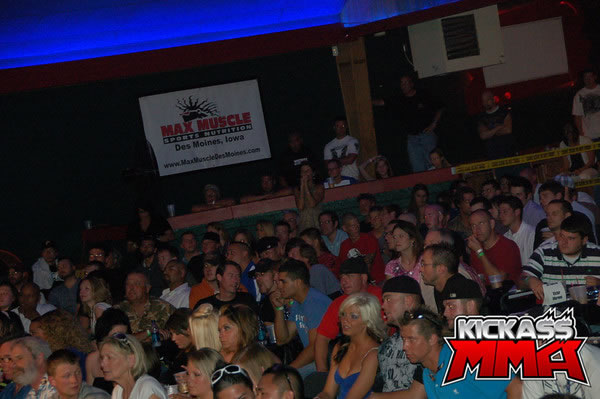 The results were as follows (winners in bold):
Jason Gilliam vs James Giboo  (Tapout – Strikes)
Steve Carl vs Victor Moreno  (Tapout – Armbar)
Chuck Parmalee vs Demi Deeds (Tapout – Armbar)

Jason Medina vs Teddy Worthington (Tapout – Rear Naked Choke)

Jeff Carstens vs Paul Bird (Tapout – Rear Naked Choke)

Chris Perez-Van Dam vs Corey Simpson (Tapout – Armbar)

Cody Van Klaveren vs Tim Gorman (Tapout – Strikes)

I was posted outside the cage taking pics of the mma fans, mma ring girls, mma fights & mma fighters.  See all the mma photos of Max Fights Event #1 by clicking the links above.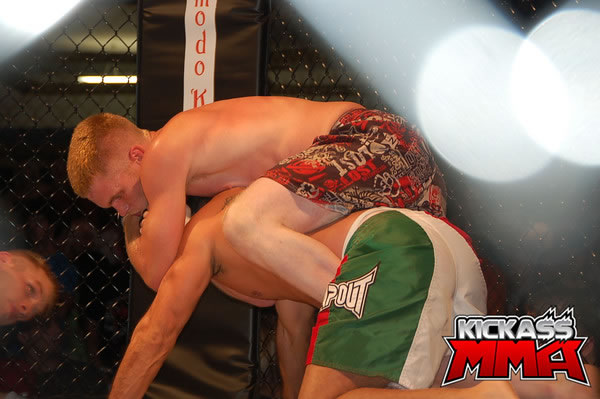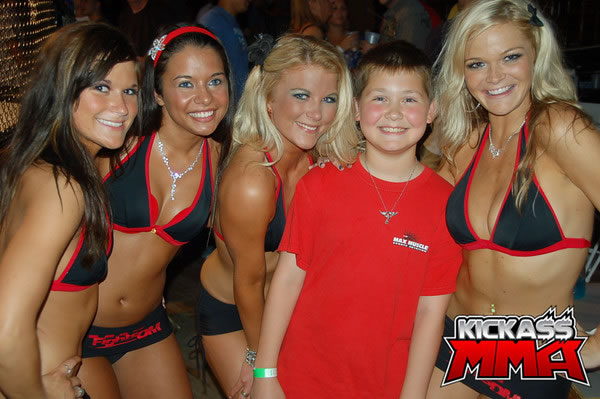 Please visit our site sponsors by clicking this banner. Thanks!