UFC Ring Girl – Edith Labelle
If you have ever watched a UFC event on TV, then you've most likely seen Edith Labelle strut her stuff (34D-24-34) between rounds. This gorgeous ufc ring girl is known as one of the elites, and has made quite an impression on UFC fans and fighters alike. Check out these pics we took at UFC 87, and catch up on Edith's background and interests…
What Does This Ring Girl Like To Do?
Other than being a ring girl, Edith is has always been involved in modeling and even admitted that she would like to pursue a career in Real Estate or acting. Can you imagine trying to say no to a bombshell who can act?! Wait, it gets better, Edith also has a crazy side — she's went skydiving three times and can't wait to go again (she loves the adrenaline rush).
This gorgeous, robust ring girl also enjoys yoga and pilates, puppies, sunsets and beaches. Ever wonder how she keeps her figure? As said by the sexy lady herself, " Knowing I have to get up in front of millions of UFC fans worldwide in a revealing outfit is motivation enough, but I would train regardless because I like to feel fit and take care of myself" (Yes Edith, we are too).

Where Is Ring Girl Edith Up To Nowadays?
Originally from Montreal, this French Canadian ring girl is said to be "moving up to bigger and better things" in the MMA scene (she has been unexpectedly absent since her appearance at the UFC 100 weigh-ins in July of 2009). Nevertheless, Edith will still always be one of our favorite rings girls to drool over and we will definitely miss her…and her big ummm talents.
Want To Find More MMA Girls?
Being a fan of MMA, you've probably noticed (if you're a guy anyway) all the sexy women &  who are involved in this great sport. The MMA fights are always kick ass, but I also enjoy seeing all the sexy MMA girls. Check out these pics of MMA girls, MMA ring girls, and MMA babes that were taken at various MMA events!
Check out Edith Labelle's sexy photo shoot…
UFC Ring Girl Edith at UFC 87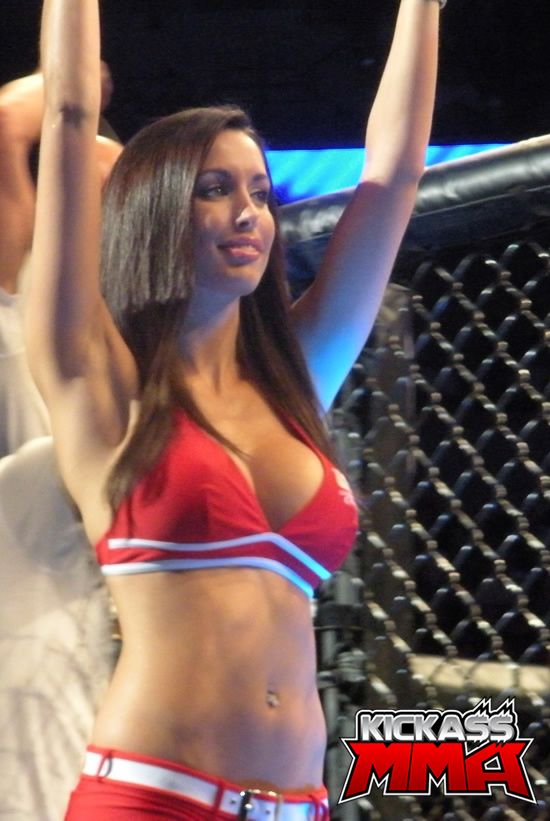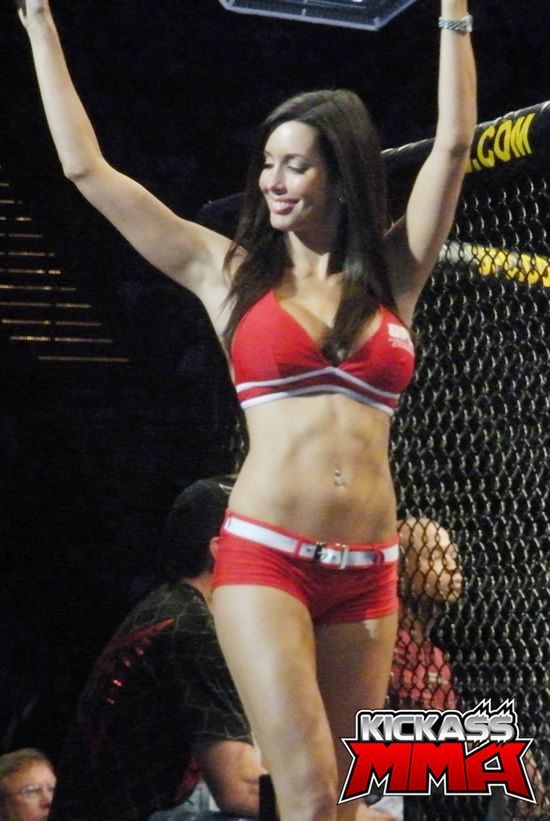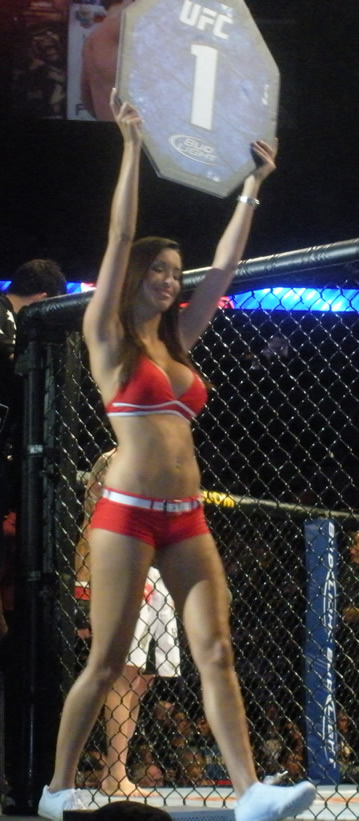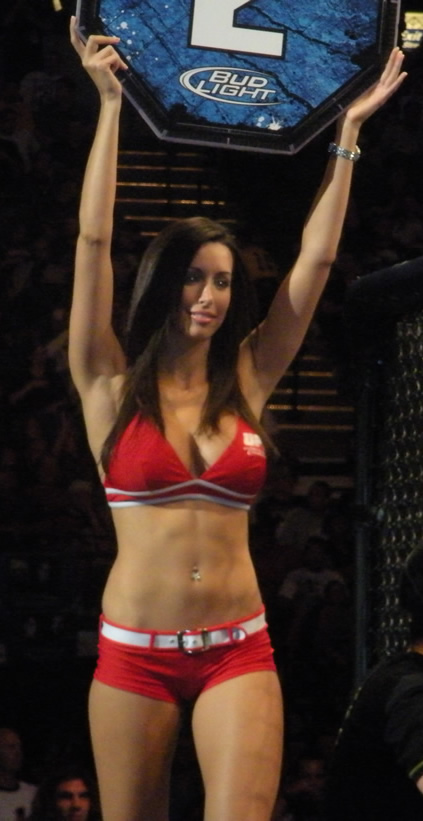 THE END!